YARRRR!
2012 Swansbrough Manor haunt season raised $2,307.18 for the Thomas Crossroad Elementary Art & Music programs! Thanks to all who came out and supported this wonderful cause. Over the 3 nights, we have over 3,000 guests visit the manor. There were over 1,500 people on Halloween alone!
A special thank you to my Dad: Ray Swansbrough, and our neighbors- Rob Thorne and his son Darren for helping build our haunt. It takes well over 2 months to build and assemble our haunt each year, and these guys spent many a night and weekend helping us get ready for Halloween. Also, thanks to Dawn and Brian White for the use of their land for our parking lot!! We had several times when the lot was completely full over the 3 nights. Our neighbors the Tuckeys were a great help as well.
We would like to thank all of our family, friends, neighbors, teachers, and students who helped setup, staff, and promote Swansbrough Manor. We could not have done it without all of your help!
2012 Swansbrough Manor Student Crew: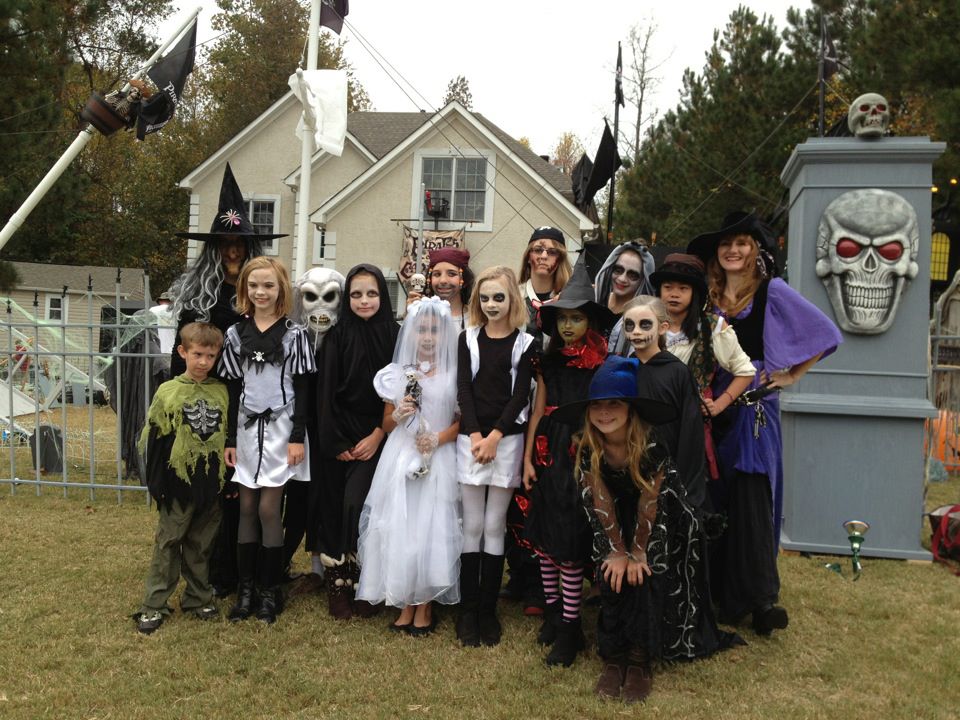 Select the link below to see our 2012 Haunt Videos (Thanks to Mark Schock for the video taping!):
Select the links below to see our 2012 Haunt Pics: